Tai Chi Classes
Our school offers Chen Taiji (Tai Chi) classes in Manchester, Tameside and Stockport
Jian Taiji has 2 qualified instructors, Ian and Janet providing step by step instruction at all our classes along with individual feedback.
We also provide bespoke classes for groups and organisations (shown below) along with personal training on request.
Please contact us for availability and rates or any other questions not covered in our FAQ.
CLASS TIMETABLE
DAYTIME - Indoor
Monday 11am – 12 noon
Denton West Community Centre, Hulme Rd, Denton, Tameside, M34 2WZ (map)
Tuesday 10:30am - 11:30am
The New Bairstow Centre, Rupert St, Reddish, Stockport SK5 6DL (map)
DAYTIME - Outdoor
Friday 10:30am - 11:30am
North Reddish Park, Longford Rd West, Reddish, SK5 6ET
EVENING - Indoor
*NEW*

Monday 7pm - 8pm
Thursday 7pm - 8pm
The New Bairstow Centre, Rupert St, Reddish, Stockport SK5 6DL (map)
All classes will be in blocks of 4 sessions costing £25. Pre-booking is recommended due to limited class numbers as drop-ins will only be possible if there is space

New starters Introductory price is £6.50 per class.
We will add further classes as numbers allow, and if you would like to attend a sword class please register your interest. We will also be resuming our weekend workshops in the near future.
CLASS SAFETY INFO
Please note that even though the legal requirements have been removed, we still think safety is important so all venues will be cleaned regularly and hand sanitiser will be available
We will still be limiting numbers and keeping a register of attendance, well ventilating the rooms, asking everyone to allow space for each other, and to not attend if showing any of the publicised symptoms of Covid.
Please ask if you have any other questions and remember...
Don't Delay, Book Your Place Today
Jian Taiji also provides tailored classes for many organisations including -
Why choose Jian Taiji?
At Jian Taiji classes there are 2 fully qualified instructors who have been studying Chen Tai Chi since 1996. We offer progressive learning in a friendly atmosphere to improve each students individual level of ability regardless of age or fitness.
Check out our class timetable to find a class near you.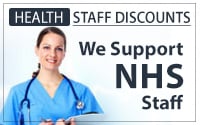 St Stephen's School class
Denton West CC class
Master Wang Haijun with Ian and Janet at the 1st Jian Taiji workshop, Jan 2018
Roundhouse Class
Whitworth Art Gallery Class
East Manchester Games
Contact
Jian Taiji
Chen Tai Chi classes in Manchester, Stockport and Tameside
0161 637 9508
07549453513
jispiral@aol.com